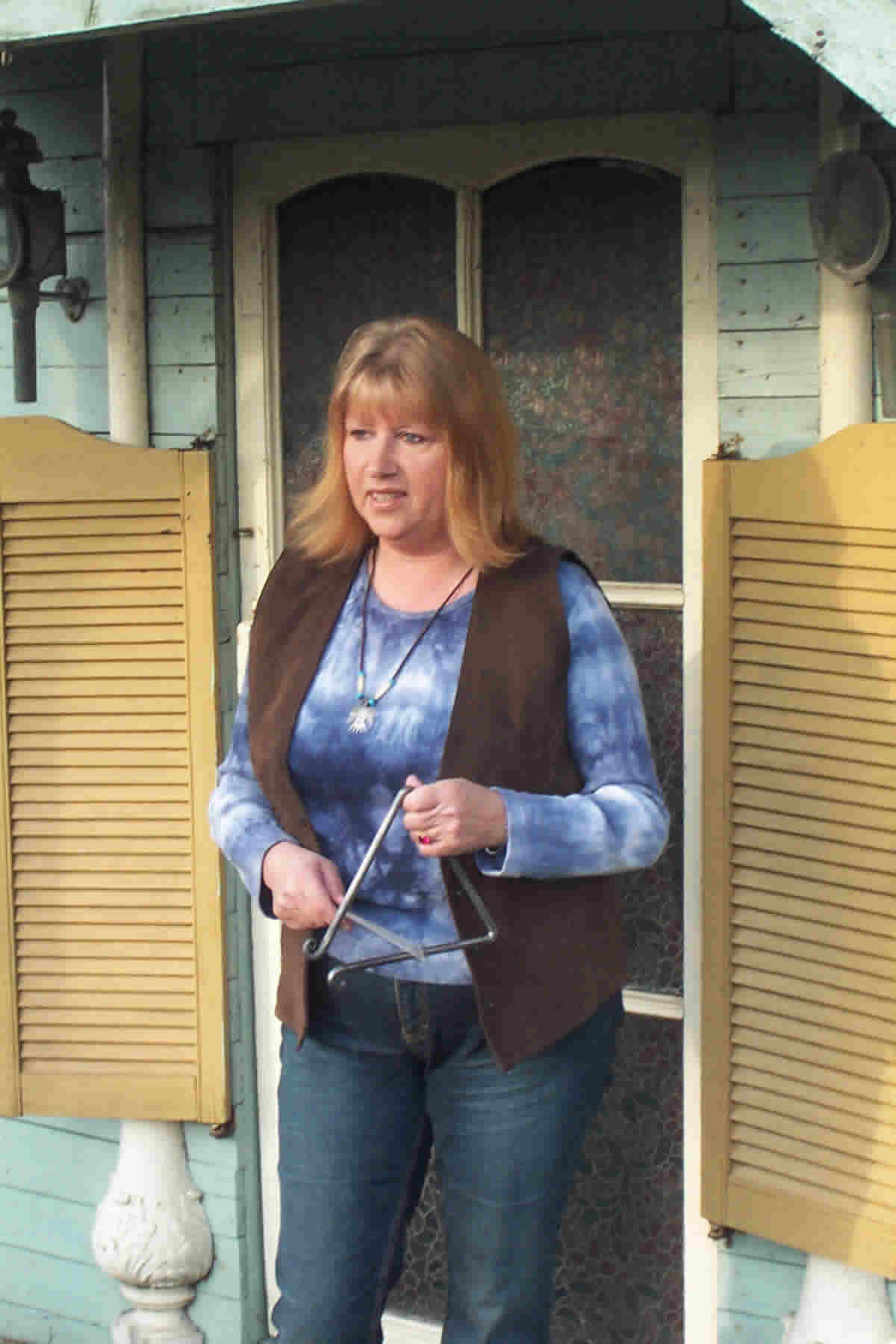 Netty has been a fervent listener to Cajun music at concerts, performances and at home.
That was Cajun music on all sorts of levels.
So from the best bands in Louisiana up to here and back again.
The rythm of Cajun music holds no secrets for Netty.
In may 2002 Netty was presented with a "tit fer" by *Bob en Jos de Kreek who took it with them from Louisiana.
That came in handy,for the Down Town Cajun Band didn''t have a "tit fer" player at that moment.
So Netty took up playing the "tit fer" in the Down Town Cajun Band.
On 7 september 2002 Netty performed for the first time with a band called the Down Town Cajun Crackers.
* Thanks very much on behalf of the whole band!!!